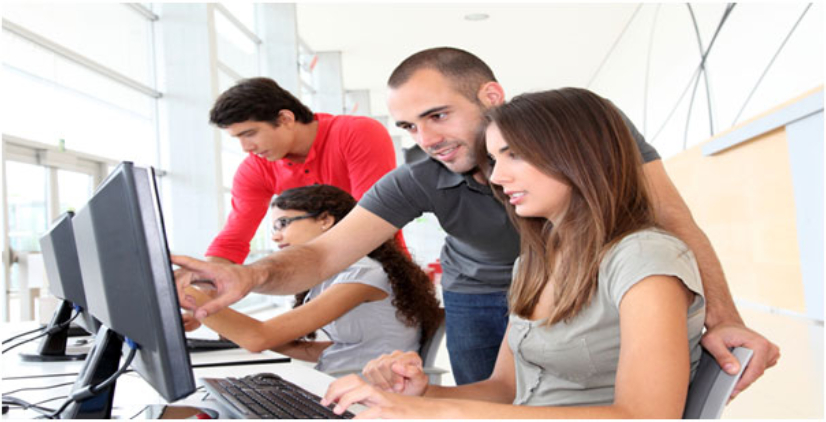 Digismart Online covers topics for the very beginners to latest marketing techniques used in the Internet world. The power of MS Office, latest Operating System, Internet, Search Engine Optimization, Blogging and various ways for marketing using the latest technology. Students can achieve their career goals and prepare themselves to learn for more advance programs.
DigiSmart Online – Course Introduction
Book-1
Introduction to Computers
The very beginning of course is related to computers and Information Technology basics. It comprises the start-up level knowledge for a beginner in the computer field.
Introduction to Windows 10
Windows 10 combines the features from its two previous versions for making it further user friendly for desktops as well as laptops. Learn about the new added features about windows 10. A complete new operating system from Microsoft, which offers a more robust, more powerful, and completely unique computing experience. In this course, you will gain the foundation you need to get started right away using Windows 10.
Introduction to Internet
Internet is Backbone of Every Task. The Internet, a global network of networks connecting millions of computers and computer users, is a relatively new resource for educators. Internet is serving as an aid to communication and to the storage and retrieval of information. The Internet is a global system of interconnecting computer networks that use the standard Internet Protocol Suite (TCP/IP) to serve billions of users worldwide. It is a network of networks that consists of millions of private, public, academic, business, and government networks, of local to global scope, that are linked by a broad array of electronic, wireless and optical networking technologies. The Internet carries a vast range of information resources and services, and multimedia content such as the inter-linked hypertext documents of the World Wide Web (WWW) and the infrastructure to support electronic mail. Most traditional communications media including telephone, music, film, and television are reshaped or redefined by the Internet, giving birth to new services such as Voice over Internet Protocol (VoIP) and IPTV.
Book-2
Search Engine Optimization
Search engine optimization is the act of trying to push a website higher up in a search engine's results. SEO seeks to tweak particular factors known to affect search engine results. Successful SEO can make certain pages more attractive to search engines than similar pages that are vying for the same keywords or keyword phrases.
Social Media
Social media marketing is the use of social media platforms to connect with your audience to build your brand, increase sales, and drive website traffic. This involves publishing great content on your social media profiles, listening to and engaging your followers, analyzing your results, and running social media advertisements.
E-Mail Marketing
Email marketing is the highly effective digital marketing strategy of sending emails to prospects and customers. Effective marketing emails convert prospects into customers, and turn one-time buyers into loyal, raving fans.
Book-3
Mobile Marketing
Mobile marketing is a multi-channel, digital marketing strategy aimed at reaching a target audience on their smartphones, tablets, and/or other mobile devices, via websites, email, SMS and MMS, social media, and apps. In recent years, customers have started to shift their attention (and dollars) to mobile. Because of this, marketers are doing the same in order to create true omnichannel engagement. As technology becomes more fragmented, so does marketing. And in order to earn and maintain the attention of potential buyers, content must be strategic and highly personalized.
Blogging
Blogging refers to writing, photography, and other media that's self-published online. Blogging started as an opportunity for individuals to write diary-style entries, but it has since been incorporated into websites for many businesses.