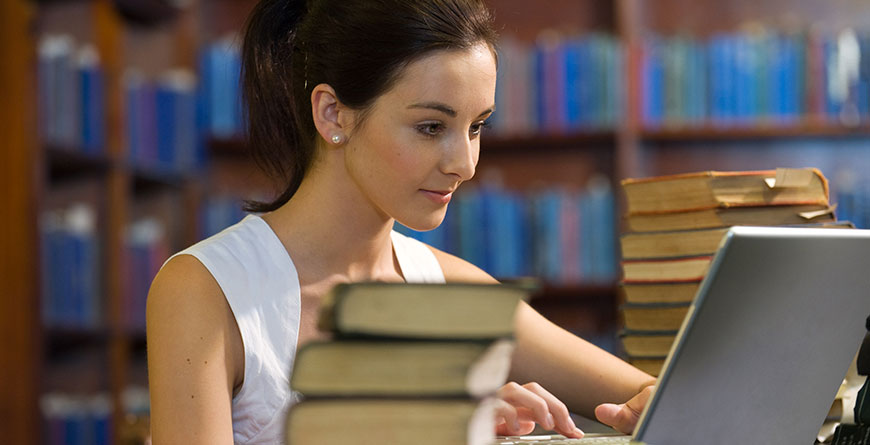 COURSE DESCRIPTION
APLL Ltd is adding one more feather to its successful journey by adding 'Smart commerce' program in its kitty. APLL has designed this program, keeping in mind the long term career goals of a student. Smart commerce covers the key topics of the industry, which includes office tools, Business Accounting, Tally & ERP, PF & ESI, E-Commerce/M-Commerce & Digital applications. This program pitches many branches of accounting under one umbrella, which helps students to meet industry demand.
SmartCommerce – Course Introduction
Book-1
IT Fundamental & Business Accounting Volume 1
IT Fundamental & Business Accounting Volume 1 Introduction to Computer
A computer is an automatic electronic machine that converts raw data into useful information with the help of certain instructions. These instructions are issued in form of a program. A program is a sequence of instructions, written in a specific computer language, which is operated on data to perform a certain task. Accuracy, Fast Speed, Diligence, Versatility, Storage, Automation, Reliability, No Feelings. Computers are classified into micro computer, desktop, and notebook Tablet PC Personal Digital Mini Computer Mainfram computer super computer.
Book-2
IT & Business Accounting Volume 2
Introduction to Powerpoint
Powerpoint is a presentation program by Microsoft. It is a part of the Microsoft Office 2007 suite and runs on Microsoft Windows. Powerpoint is used by business people educators, students and trainers. Powerpoint presentation consists of a number of individual pages or "Slides may computer", and can be projected using a video projector. Powerpoint can add animation to your texts, graphics, tables, movies, and other objects through Custom Animations.
Introduction to MS Access
Microsoft Access is a general purpose program that works with almost any kind of information. Access is the microsoft database management program that enables you to maintain databases.
Internet
The internet is a worldwide network of thousands of computers and computer networks. It is a public, voluntary, and cooperative effort between the connected institutions and is not owned or operated by any single orgaization. The internet links are computer networks all over the world so that users can share resources and communication with each other.
Book-3
IT and Business Accounting – Volume 3
Business Accounting
Accounting is the art of recording, summarizing, reporting, and analyzing financial transactions. An accounting system can be a simple, utilitarian check register, or, as with Microsoft Office Accouting, it can be a complete record of all the activities of a business, providing details of every aspect of the business, allowing "the analysis"  of business trends, and providing insight into future project.
Tally with ERP
Tally ERP 9 is the world's fastest and most powerful concurrent Multi-lingual business accounting and inventory management software. Tally ERP 9, desinged exclusively to meet the needs of small and medium businesses, is a fully integrated, affordable and highly reliable software.
PF / ESI
As per Employees' Provident Fund Schement 1952 an employee is defined as any individual who is performing a manual or any other operations in lieu of wages. An employee could also be a person who is connected to the activities of an organization and is paid either directly or indirectly for his or her efforts by the employer.
Book-4
IT & Business Accounting Volume 4
Migrating Data in Tally ERP 9
Tally ERP 9 provides you the capability to migrate data from older version of Tally using Data Migration Tool available in the Tally ERP 9 folder. The migrating data tool helps you to upgrade the data and migrate TCP (Tally Compliant Product) from Tally 7.2 to Tally ERP 9 in addition to backup and restoring your data.
Migrating Steps for Payroll data in Tally ERP 9
There process of migrating Tally 7.2 data containing Payroll is similar to as discussed for Migration of Tally 7.2 data to Tally ERP 9 in the previous chapter.
Book-5
IT & Business Accounting Volume 5
Electronic Commerce (E-Commerce)
The original concept behind eCommerce did not involve everday people buying and selling things over the Internet. It was originally developed as a way to facilitate business transactions. Electroninc Data Interchange, or EDI, was one of the forerunners of eCommerce today and was developed in the early 1970's.
Web Development for E commerce
Tools such as web analytic software can provide early guidance on how to proceed into the online business world. Designed testing to gain insight into visitor traffic pattern enables the user to monitor the site traffice in order to study the general market issues, number of visitor s clicking into the pages of the sites etc.